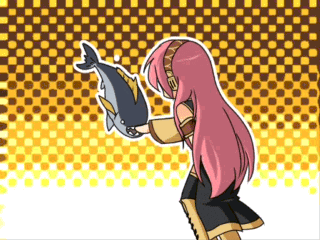 I'M CRYING. I COULDN'T AFFORD TO LOSE THIS GIF.
JUST OH MY GOD, WHY, POOR RIN. MEIKO YOU MEANIE. YOU AND YOUR GIANT BUTT HAVE CAUSED THE LITTLE KAGAMINE SEVERE HEAD TRAUMA. CRYING, I SAY, CRYIIIIINGGG.





And also a fan of many more things & characters.








Go watch my evil minions lovely friends:




The writer.




The lazy one.




The fangirl.




The pony.




The softie.




The animal lover.




The magical girl.




The cute one.




The inspiration.




The penguin.




The artist.




The drama llama.




The far-out one.




The spammer.